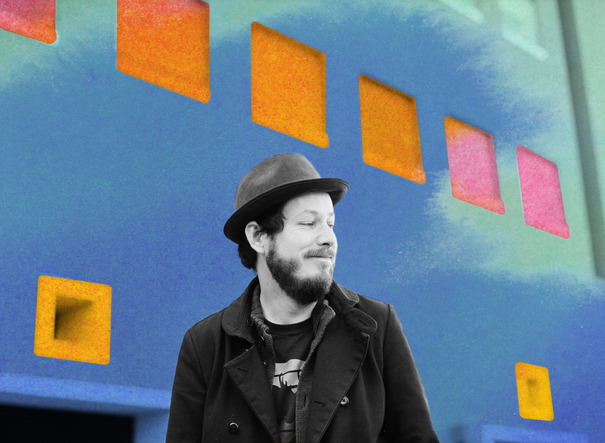 Vetiver's albums are difficult to review and Errant Charm is no exception. In fact, I'm going to blame bandleader Andy Cabic for this latest writing slump I've found myself in. Vetiver isn't about a hit single, although "Everyday" off of their previous release, Strictly Game, was a standout. No, Vetiver is more about creating a cohesive collected work that works from start to finish.
Errant Charm feels like a breezy day. You know that feeling when you try to nap on the beach? You can hear the ocean, the seagulls, the distant sounds of others enjoying the same summer day. You find contentment in the world behind your closed eyelids, still illuminated by bright sunlight. Your decision making is simplified to a) Do I roll over? b) Do I cool off with a quick submersion in the waves rolling in? c) Do I order a frozen drink at the tiki bar? That's how Vetiver makes me feel.
The album is mostly slow moving, but picks up with a trifecta of lazy California rock tunes in "Right Away," "Wonder Why," and "Ride Ride Ride." Errant Charm has been powering my back deck barbeques over the past few weeks. If you're in need of a soothing summertime album, it'll be released on June 14th via Sub Pop Records.
From Tight Knit: